Save time with
one-click invoicing
Sending invoices has never been easier to help you
Get paid faster.
Features
Some of our handy features are below. New features are being added all the time.
Smart Entry
Our smart log entry bar makes logging your time and expenses super quick and easy.
With filterable dropdowns and pre-set items you can log common tasks and costs in a few quick taps.

Quickly Edit Jobs
Don't worry about mistakes, you can quickly edit your logged jobs as soon as you add them.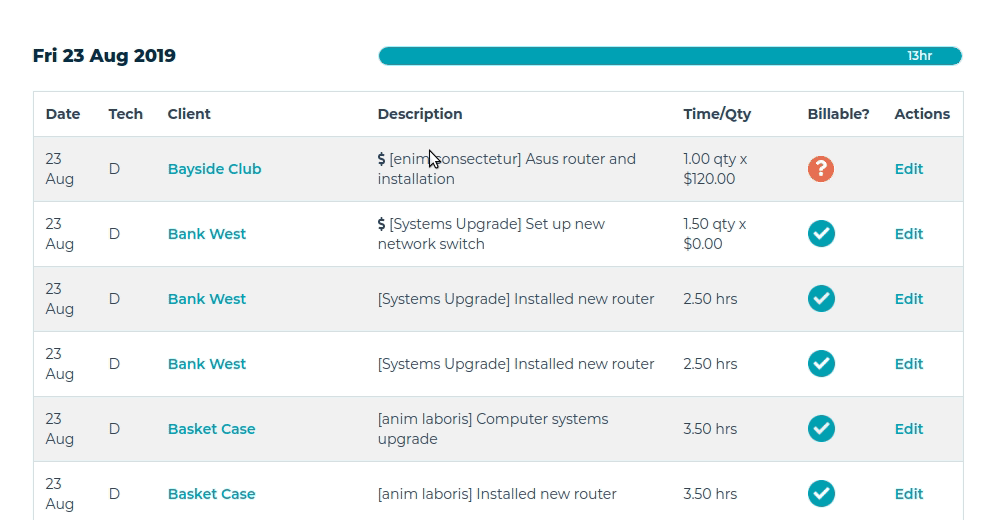 See time entry reports
See the total times that your staff are entering each day / week / month.



I sent 44 invoices
with one click!


Geoff Jackson, Co-Founder